Wisconsin Cheese Mart is proud to be Pine River Cheese Spread's exclusive online retailer!
PINE RIVER CHEESE
Nestled in Wisconsin's hilly countryside, dotted by dairy farms, and near the Lake Michigan shore, Pine River has been crafting award-winning cheese spreads since 1963.
The richness of America's Dairyland right in their backyard, combined with state-of-the-art equipment, careful attention to manufacturing standards, and highly trained cheese makers ensure skillfully crafted cheese spreads in every batch.
Pine River combines more than five generations of experience in the cheese business with today's precision processing techniques to produce their cheese spreads.  They produce three types of cheese spread: Cold Pack, Clean Label Cold Pack, and Gourmet Snack Spread.  Each are distinguished by the method of mixing and ingredients.  
COLD PACK CHEESE FOOD
Cold Pack is made by blending cuts of Grade A, Wisconsin State Brand, Natural Cheddar, aged nine months, with cream and other dairy ingredients until a smooth texture is achieved. Additional ingredients such as herbs, spices, and nuts are added to create award-winning flavors.  Cold Pack Cheese Food, the official name, signifies that the product is made without the aid of heat. It remains as similar as possible to natural cuts of cheese but with the advantage of being in a convenient spreadable form.  
CLEAN LABEL COLD PACK CHEESE FOOD
Clean Label Cold Pack Cheese Spreads are created the same way as traditional Cold Pack spreads, but are made without preservatives, artificial flavors, artificial colors, or added hormones. These cheddar-based, cold pack cheese food spreads were the first of its kind on the market, and are cold pressure treated for safety, allowing an extended shelf life.
GOURMET CHEESE SNACK SPREAD
Gourmet Shelf Stable Snack Spread is made by blending cuts of Grade A Wisconsin Natural Cheddar and other choice ingredients. A variety of popular flavors are made by adding herbs or spices. In processing, it's heated to make it less sensitive to temperature changes in shipping and storage. It's perfect for gift baskets and boxes or in situations when constant refrigeration isn't possible. Snack Spread contains more moisture, but less fat and calories, than Cold Pack or natural cuts of Cheddar. This gives it a softer consistency so it can be served as a spread, a dip or warmed to create a sauce.
Pine River: Behind the Scenes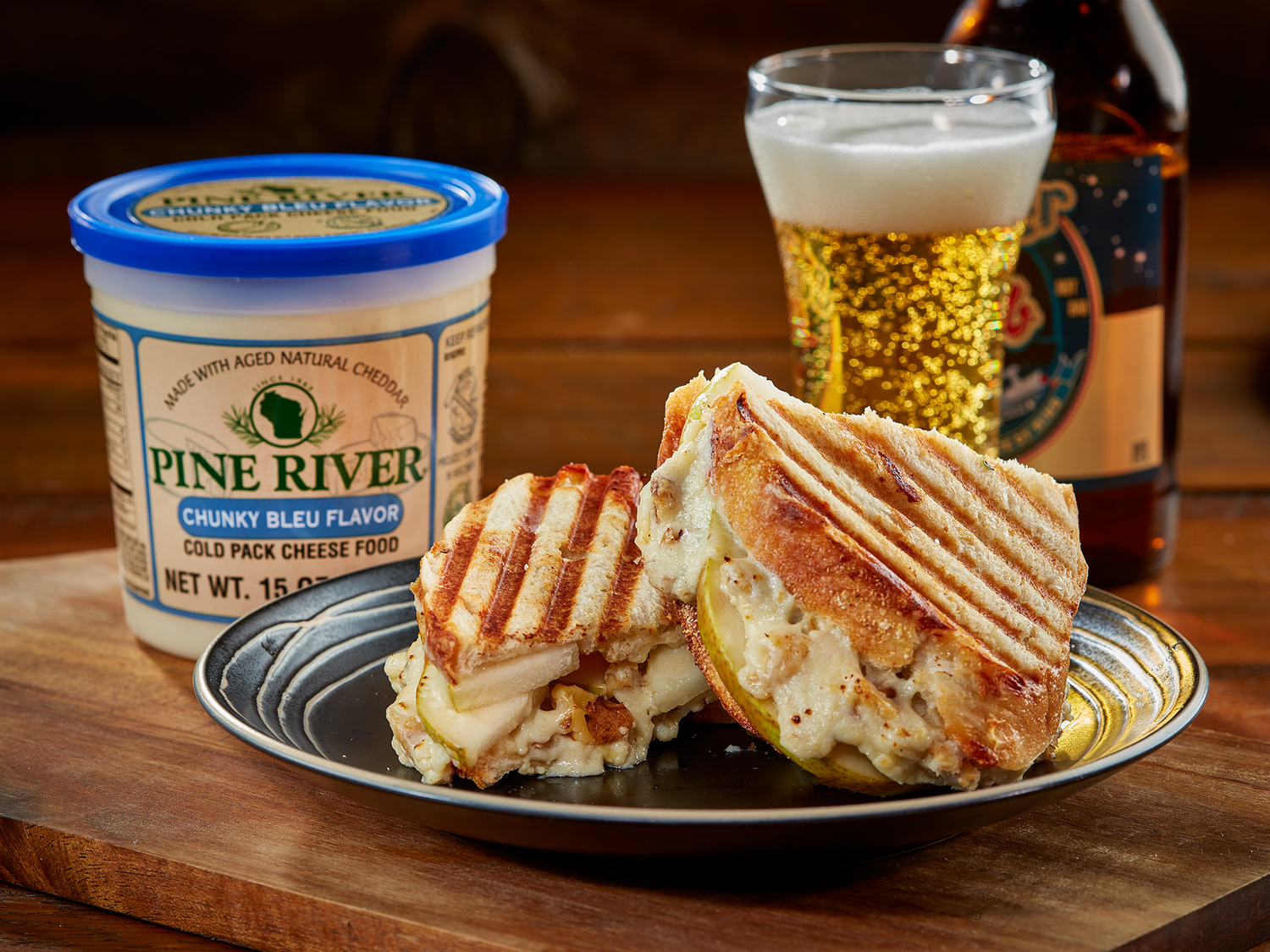 Let's get cooking!
Pine River Cheese Spreads can be used in a wide variety of recipes! Browse our blog to try something new with these delicious Wisconsin cheese spreads.
BROWSE RECIPES